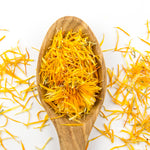 6 Reasons Clean Beauty Is So Important!
We all know the importance of making healthy decisions when it comes to staying active and eating well. Just like you're careful about the foods you put into your body, the products you apply to your skin matter a lot. Clean beauty has become more popular in recent years as people are starting to pay more attention to what they are putting into their bodies. Clean beauty products contain wholesome, nourishing ingredients, offer amazing scents, textures, and experiences, and they work really well. Here are reasons why clean beauty is so important. 
1.    Clean Beauty is Safer for Your Skin
You won't find phthalates, parabens, toxic, or known carcinogens in clean beauty products. Neither will you find potentially harmful ingredients, such as mineral oil, sodium lauryl sulfate, fragrances, or harmful preservatives in a clean beauty skincare regime. The companies that create clean beauty skincare lines never test the products on animals. The companies that manufacture these products are usually certified vegan and typically have certified organic ingredients. The products are typically made using ingredients derived from nature and scented with quality essential oils.  
2.    It takes Less than 30 Seconds for your Skin to Absorb Applied Ingredients 
Your skin is the largest organ on your body that contains three layers. That being said, it only takes less than 30 seconds for any ingredient to be absorbed by your skin and make its way through the three layers. The skin is also an amazing organ equipped with enzymes meant to attack unknown chemicals. Every chemical or ingredient has its purpose within skincare or cosmetics, so, they are likely to function differently when absorbed into your body. Some of the ingredients are toxic to the exact enzymes equipped to attack unknown chemicals. 
Clean beauty products are free of toxic ingredients that can harm your body. When these products are absorbed into your body, you have no fear of a harmful outcome. Beauty trends have come and gone, but the clean beauty concept has remained the same. Thus, clean beauty products maintain your natural appearance without endangering your health in any way.  
3.    Clean Beauty Makes Sense to the Environment
The way products are manufactured matters a lot to your community as well as the environment. Clean beauty products are free of toxic microbeads and are often bottled in 100 percent recyclable glass with compostable packaging. The companies are usually small in size and the products are made in small batches in order to maintain the expected quality. This essentially means that the environmental factors are well considered when manufacturing clean beauty products. Clean beauty manufacturers are advocates for cosmetic safety and they are sustainability-focused. The goal of clean beauty is not only to better your skin but to also better the surrounding communities by conserving the environment.  
4.    Offers Benefits of Plant-based Ingredients 
Having plant-based ingredients in cosmetics and skincare gives your skin plump hydration without the use of harmful chemicals. This is why some clean beauty products use Aloe Vera as one of the ingredients. The benefits of Aloe Vera on the skin are due to its chemical composition. It's made up of hydrating polysaccharides that are hygroscopic. This means that ingredients like Aloe Vera are water-loving and provide a type of moisture mesh over your skin. Plant-based ingredients can be used to calm redness, exfoliate, lighten your skin, and boost antioxidants. 
Using plants to nourish and protect your skin is not new. Before people embraced synthetic serums and conditioners, vegetables, fruits, pulses, grains, dairy products, and herbs were used for beauty. This is to name just a few ingredients upon which today's beauty products are based. Specific botanical extracts can match or surpass their laboratory-based counterparts. 

5.    You'll Get Effective Results 
Apart from the feel-good factor of using plant-based products and reducing negative effects on the environment, one of the most compelling reasons to use clean beauty products is that they actually work. Effective results of clean beauty products come from the careful selection of ingredients and the fact that there are no harmful chemicals to agitate your skin. There are also no endocrine or hormone disruptors to confuse your body. Clean beauty products usually come with positive testimonials, reviews, and proven trial products for users to be assured of their safety and benefits. You need to find what works for your skin and invest in clean beauty for your sake. 
6.    Clean Beauty is a Holistic Approach to Beauty 
If you're a health-conscious person, you probably eat well, exercise regularly, and avoid any unhealthy habits, such as excessive alcohol consumption. Thus, you should have the same type of attitude when it comes to your beauty routine. You can do this by using a clean beauty skincare line that is highly effective and beneficial to your skin. This is a holistic approach because it protects you from harmful chemicals, gives you a natural look, protects animals, and conserves the environment for future generations.  

At BeauTeas, all our products are Clean Beauty products, and are blended using a small number of 100% Certified Organic all natural plant-based ingredients. Of all the clean beauty products we deal with, every single one is also cruelty-free.  We believe in the power of nature to help you look and feel your best!
The beauty industry is massive, and without proper guidance, it's easy to get lost in the world of products and marketing. Essentially, that's why we are here, to guide you on your journey to a cleaner beauty regimen. We are here to also help you live a toxic-free lifestyle. Clean beauty is transparent in terms of values and priorities, meaning you never have to sacrifice your health or ethics for effective products. Get in touch with us to learn more and get started with clean beauty.